INFO | CONTACT
For all enquiries contact Charlotte
cfjanderson@gmail.com
UK +447974331857 NZ +64211755994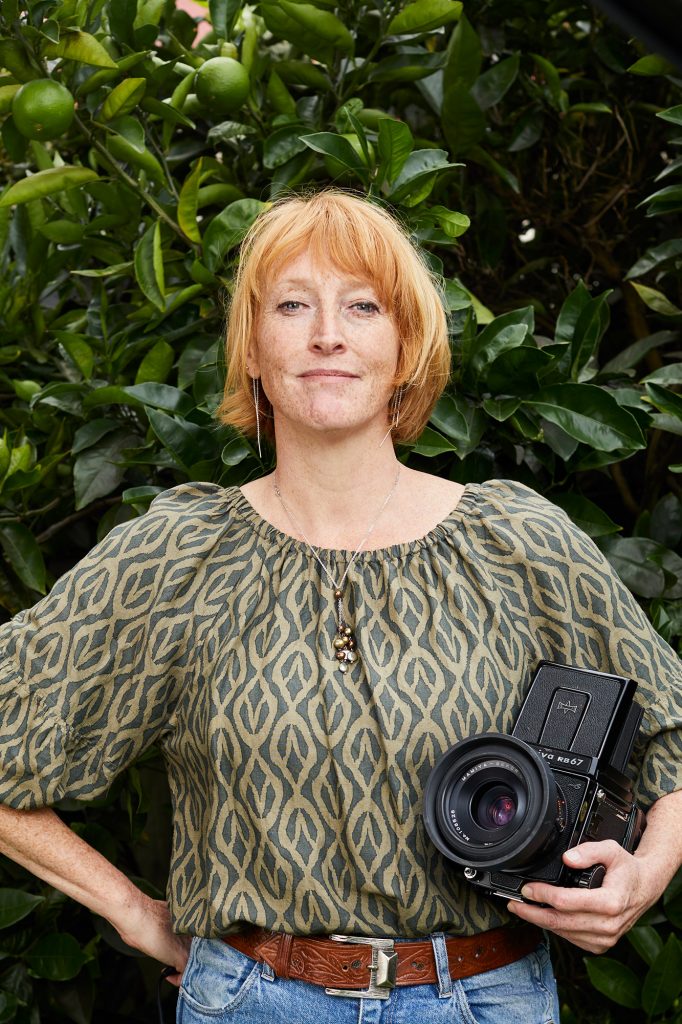 Charlotte is an international award winning freelance photographer specialising in reportage, lifestyle and fine art photography, loving to tell a story with her images and share the wonders she has seen.
The camera has taken her on a journey meeting many amazing people and places exploring a life that would otherwise not have been known to her. Opening doors and experiences through this exchange of life and lens has created images that she loves to share.
Her interests range from the importance of equal human rights, with a special focus on women's issues, food and where it comes from to the fantasy of the creative world we live in.
Charlotte now lives in the beautiful Hawkes Bay, New Zealand, with her son, lucky to have such a wonderful place to explore but it was in London, where she spent over 20, that the love of photography really took hold and the place where she studied the craft.
CLIENTS, PRINT & BOOKS
Avery Books _ North and South _ Living Hawkes Bay _ Next magazine _ ELLE Decoration
OM Yoga Magazine _ New Internationalist _ Evening Standard _ Hawkes Bay Today _ Mint newspaper _ Napier City Guide
Arts Inc Heretaunga __ Hawkes Bay Art Festival __ Edible Fashion Awards
AW Holder _ Craigs Investment partners _ Simon Orrell Designs _ Nature Jobs
Matthew Borberg-Moffitt _ Hello Sailor Calendar _ Dasra India _ British Asian Trust
Muse Art Gallery __ Boyd-Dunlop Gallery
Hix Restaurants __ Wright Bros Ltd __ Mamacita Restaurant __ Matisse wine bar __ Cellar
EXHIBITIONS
19th Julia Margaret Cameron Award, FotoNostrum, Barcelona, Spain 2023
Women's Work NZ Exhibition, Auckland, New Zealand, 2023
Kaha, Women's Work NZ Exhibition, Auckland, New Zealand, 2021
Women's Work NZ Exhibition, Auckland, New Zealand, 2021
Fine Art Images, Muse Gallery, Havelock North, New Zealand, 2019
Pink Lady Food Photographer of the Year Exhibition, The Mall, London, 2016
Pink Lady Food Photographer of the Year Exhibition, The Mall, London, 2015
Association of Photographers awards exhibition, Brick Lane, London 2013
The Other Art Fair: Marylebone Road, London, 2012
Solo exhibition, Asha: Indar Pasricha Fine Arts, 22 Connaught Street, London, 2010
ACHIEVEMENTS & AWARDS
2023 Julia Margaret Cameron Award ||Winner | Professional | Nude & Figure || Honorable mention | Professional | Fine Art | People
2022 Tokyo International Foto Awards || Official Selection | Nature
2022 Julia Margaret Cameron Award || Honorable mention | Professional | Fine Art | Nature
2022 IPA – The International Photo Awards || Official Selection | Analog|film, Portrait | Editorial|Press, Personality | People, Portrait
2022 Pink Lady Food Photographer of the Year|| Highly commended in New Zealand
2021 IPA – The International Photo Awards || Honorable mention | Professional | Fine Art, Still Life
2020 Pink Lady Food Photographer of the Year || Commended | Food for Celebration | Food for the family
2018 Pink Lady Food Photographer of the Year || Commended | Bring Home the Harvest
2017 Pink Lady Food Photographer of the Year || Commended | Food for Celebration | Bring Home the Harvest
2016 Pink Lady Food Photographer of the Year || Highly commended | Food for the Family
2015 Pink Lady Food Photographer of the Year || 2nd place | Politics of Food
2014 Global Fund for Women's 'Imagining Equality' project
2013 DIGNITY Photo Contest (London) || 3rd place
2013 AOP Open exhibition || Finalist
2013 National Geographic Traveler Photo Contest week 1 sense of place || Editors choice